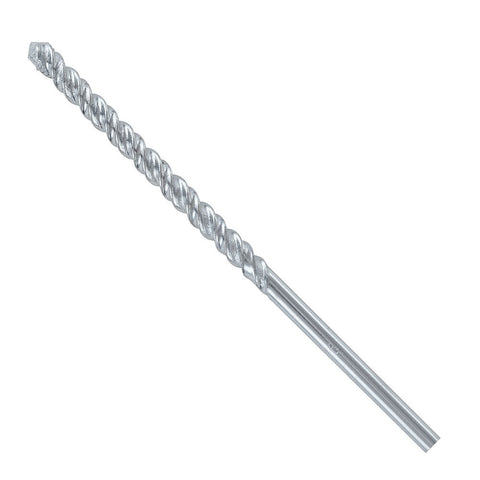 Bosch BM2009 5/16" X 4" X 6" Fast Spiral Rotary Masonry Drill Bit
FEATURES:
• Fast Spiral Rotary Masonry bit – designed for drilling in masonry, block and brick with a rotary drill, providing fast drilling and long life
• Double-flute design – provides fast material removal
• Carbide head – delivers long life in masonry applications
• Precision manufacturing – designed to help eliminate bit walking
• High-speed mode – delivers performance in cordless high-speed mode
• Masonry applications – engineered for masonry, block and brick
• Rotary drilling – designed for rotary drilling; not for hammer drilling

SPECIFICATIONS:
• Bit Diameter: 5/16"
• Chuck Fitment: Standard Chuck


The Bosch Fast Spiral Rotary Masonry Drill Bit delivers fast drilling in masonry, using corded or cordless rotary drills. (This bit is for use in rotary drills only, not for hammer drills.) The bit features a double-flute design that provides fast drilling with optimized material removal. It can be used in high-speed mode. The carbide tip adds durability and minimizes wear. Designed for rotary drilling in masonry, brick and block, the bit starts clean, with a tip that is designed for reduced walking.
---
We Also Recommend
---