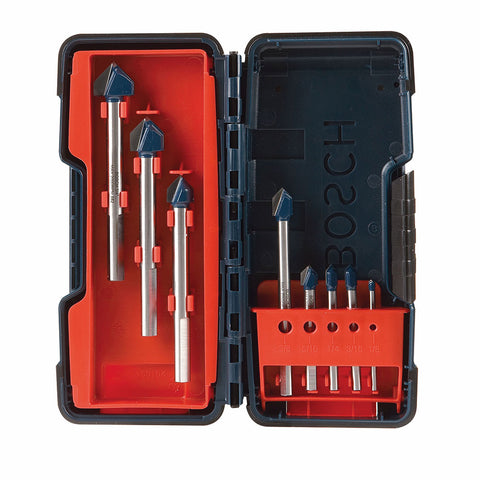 Bosch GT3000 8 Piece Glass and Tile Bit Set
INCLUDES:
• 8 Bits and case

FEATURES:
• Three flat shank provides superior grip
• Reinforced head maximizes bit life
• Precision-ground tip reduces bit walking
• Carbide tip for long life in hard materials



Precision tip solves bit wander and bit walking. High-quality carbide tip with reinforced head prevents bit cracking. Innovative geometry allows bit to drill faster.
---