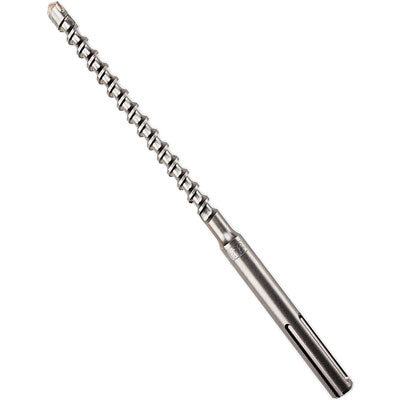 Bosch HC5005 3/8" x 8" x 13" SDS-Max Shank Bit
Bosch HC5005 Specifications:
•  Diameter: 3/8"
•  Useable Length: 8"
•  Overall Length: 13"

Bosch HC5005 Features:
•  Manufactured to ANSI standards, Bosch bits also meet and exceed ISO (International Standards Organization) standards.
•  SDS-max rotary hammer bits not only fit Bosch SDS-max hammers, but also competitive SDS-max drive hammers and Hilti hammers using TE-Y and TE-FY shanks

Bosch carbide rotary hammer bits feature tips that stay sharper longer and deliver more holes within their ANSI specification than competitors' bits. Also, Bosch shafts wear at a much slower rate than most others and can take more abuse because of Bosch's technologically advanced conditioning process.
---
We Also Recommend
---