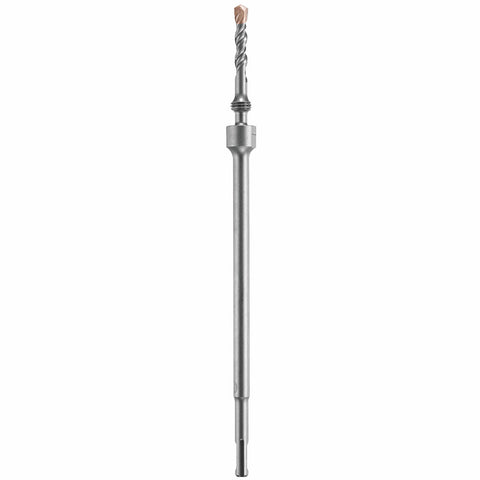 Bosch T3926SC 13" Extension SDS-plus for SPEEDCORE Thin-wall Core Bits
INCLUDES:
• 1 Piece 13 In. Extension SDS-plus®

FEATURES:
• Core bit extension
• 13 In. extension, SDS-plus®
• Screw core bit onto shank
• Works with thin-wall core bits, 1-1/2 In. or larger

SPECIFICATIONS:
• Length: 13"
• Chuck Fitment: SDS-Plus


Bosch SDS-plus® thin-wall core bits are optimized for drilling with smaller hammers. Core body range is 1 In. up to 4-3/8 In. with a 3 In. usable cutting depth. Extension plus bit beyond 8 In. should not exceed 600 RPM.
---