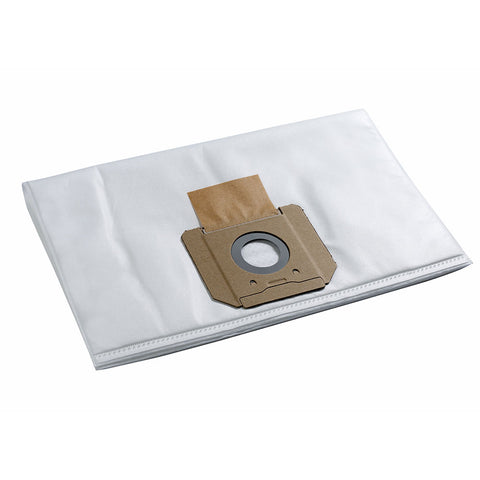 Bosch VB140F Fleece Dust Bag for 14-Gallon Dust Extractors (5 Pack)
INCLUDES:
• (5) Replacement Fleece Bags

FEATURES:
• Replacement fleece dust bags for Bosch VAC140A and VAC140S dust extractors
• For easier, cleaner disposal of vacuumed materials
• Acts as pre-filter for large debris and may increase the life of the main filter
• Only for use when vacuuming dry materials

SPECIFICATIONS:
• Weight: 0.35 lb
• Material: Fleece


Replacement fleece filter bag for VAC series 14 gallon dust extractors. Filter bags act as a primary filter, capturing large pieces of debris and increasing the life of the main filter. Using a filter bag is the most efficient way to dispose of the captured dust and debris. Each filter bag comes with a port cover which securely closes opening of the filter bag and keeps the dust and debris inside during the disposal process.
---
We Also Recommend
---